Aglaia
Absolutely deep - Just out!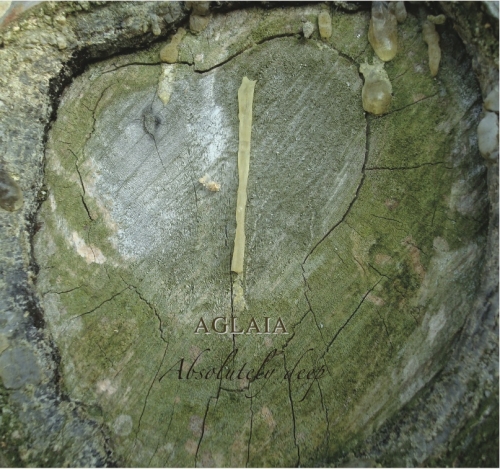 "It brings dust into memories, it fertilizes and makes reminiscences shining..like fresh anti-gravitational air.."
Tracking list :
1. Go melt back into the night
2. Dragon clouds so high above
3. The dusky light the day is losing
4. Whiter clouds that swing down low
5. Twilight on the frozen lake
6. Time passes slowly and fades away
7. The rain beating down on my window
Sunset
The cat goes home
through tobacco plants
(Murakami Kijo)
Music composed and played by Gino Fioravanti
Recordered in Lissone between march 2011 and december 2011
Photos by Alberto Mari
Artwork by Hic Sunt Leones
Aglaia sounds:
Gino Fioravanti: concept and elettronics
Gianluigi Toso: editing
Absolutely deep (2012)

"Absolutely deep makes us float up like fresh anti-gravitational air.
Listening to it is like flying over a scenery suspended between day and night.
It brings dust into memories, it fertilizes and makes reminiscences shining.
The tracks are seven long sonic fluxes that flow imperfect from beginning to end, with no unplanned accidents, very useful to be able to remain what we dream and see, and from time to time to mix ourselves between sky and earth".
Label press

---


Aglaia "Absolutely Deep" CD
Gino Fioravanti and Gianluigi Toso, the two Italian sonic magicians of Aglaia, have returned in February 2012 with three exciting works, "Absolutely Deep" is one of them. The masters of fascinating nocturnal and daylight atmospheres unfold the journey with "Go Melt Back Into The Night", 11 and half minutes long walk through a grassy forest meadow with stars illuminating this absolutely tranquil scenery. Beautifully radiant and euphoric drones floate with all their graciousness, this is Aglaia at its most relaxing and immersing!!! But the timeless sound magic of Aglaia keeps on spreading, "Dragon Clouds So High Above" is slightly more textured with slowly spiraling depth and spaciousness evoking mesmerizingly soothing nostalgic moments. "The Dusky Light The Day Is Losing" is colored with deeply tranquilizing concert of distant night chirps, a warmly inviting sonic symphony!!! "Whiter Clouds That Swing Down Low" attracts with few crispy disruptions and fragile effects, which complexly enrich highly evocative drones and sound trully enchanting. Aerial, dreamy washes are fully explored through "Twilight On The Frozen Lake", where the listener floats along in a serene and peaceful stream of sound, painting magical beauty of pristine winter landscape at sunset with surrounding trees reflected in the ice. A really beautiful composition producing a tremendous sense of tranquility. The next piece, "Time Passes Slowly And Fades Away" is gently accompanied throughout by more massive, rougher, hissy sounds, but still remaining warmly evocative. "The Rain Beating Down On My Window" closes this deeply mesmerizing walk with pleasantly soothing and refreshing texture. "Absolutely Deep" album will relax your body and your mind will be wandering on a one way trip to luminous and expansive peacefulness. The gorgeous digipak packaging with various tree trunk textures and images helps set the stage for this purely scenic and comfortable listening experience!!!
Richard Gürtler (Apr 21, 2012, Bratislava, Slovakia)

Share on Facebook