Aglaia
Reverberant Skies HSL 053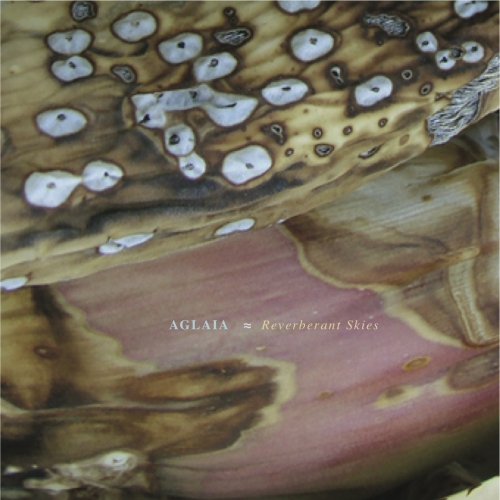 "My tears are like the quiete drift of petals from some magic rose; and all my grief flows from the rift of unremembered skies and snows" ..°..
Dylan Thomas
Tracks:
01

Magnitudine stellare
02

Atlas coeli
03

A boat hunted the edge of the sea
04

Mistic glow
05

Reverberant skies
06

Plenilune
07

Layasakta manas
08

The airy circle
09

Uranometria
10

High on a hill
11

From this darkness spin the golden soul
Aglaia sounds: Gino Fioravanti, Gianluigi Toso
Recordered: October 2008-May 2009
Photos by Kati Astraeir http://katiastraeir.com
Artwork by Hic Sunt Leones
---

Reverberant skies (2009)
Reverberant Skies follow eleven steps to the cosmic horizon. A meditative sound-flux, to connect with the interior skies, or to the sky we can see from the earth, in a brilliant night full of stars. Another "oceanic" album quite different from the previously four ones, and more close with "Private History of clouds" with Alio Die.
CD HSL 053

"Dour, even regretful, rememberance, as in a consciousness recollecting a past as its present comes to an end, is the primary theme suggested by the Dylan Thomas poem quoted in the insert leaf of Aglaia´s Reverberant Skies. The duo are consummate conjurers of pathetic fallacy, capturing and portraying moods as if they were natural phenomena, and the skies they hang, hang low and hang dark.
Comes at you in a mist, as if sprayed from an atomizer".
Stephen Fruitman/Sonomu.net