Alio Die & Aglaia
Amitabha - Cd Digipack ltd 300 copies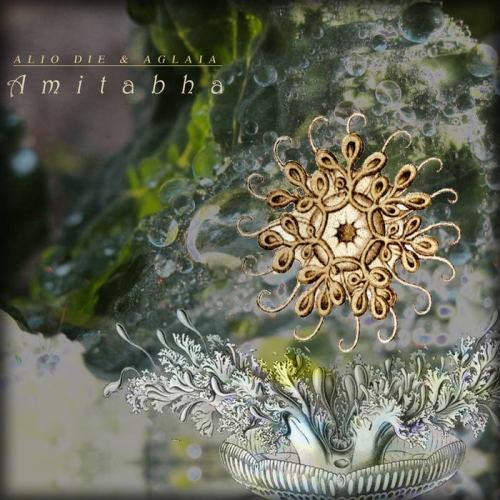 Tracking list:
1.
Monte Analogo 09:47
2.
Il Portale dell'Invisibile 07:42
3.
Outer Space Forest 03:43
4.
Celestial Stream 12:04
5.
Cosmological Scale 06:22
6.
New Form of Elementals 04:02
7.
Amitabha 06:25
8.
Bright Circles 09:18
9.
Reflections on the Abyss 07:35
10.
The First Step Depends on the Last 09:23
Alio Die and Aglaia, in their collaborations, manage to create the union between land and air; the suspended flights of Aglaia always find mysterious lands on which to glide (Monte analogo). In this album when Alio Die suggests ancient motifs Aglaia transports them close to pure electronic flows (Celestial stream). Some traces (New form of elementals, The first step depends on the last) are so enchanted that they can not be placed anywhere else, only between past and future, in a present exclusively contained by the transcendent sound ritual, a key-sound, strongly desired and present in the space of this new album.
Share on Facebook