Alio Die & Aglaia
Amitabha - Cd Digipack ltd 300 copies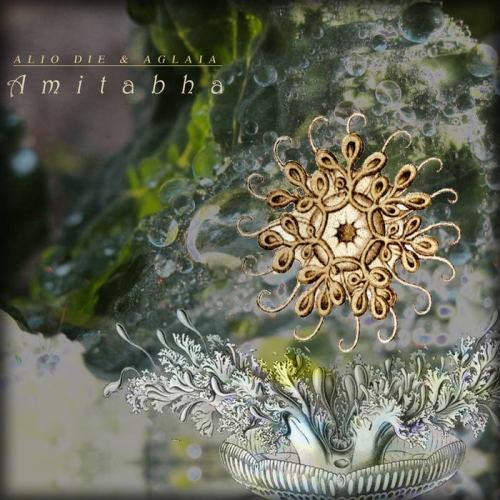 Tracking list:
1.
Monte Analogo 09:47
2.
Il Portale dell'Invisibile 07:42
3.
Outer Space Forest 03:43
4.
Celestial Stream 12:04
5.
Cosmological Scale 06:22
6.
New Form of Elementals 04:02
7.
Amitabha 06:25
8.
Bright Circles 09:18
9.
Reflections on the Abyss 07:35
10.
The First Step Depends on the Last 09:23
Alio Die e Aglaia, nelle loro collaborazioni, riescono a creare l'unione tra terra e aria; i voli sospesi di Aglaia trovano sempre terre misteriose sulle quali planare (Monte analogo). In questo album quando Alio Die suggerisce motivi antichi Aglaia li trasporta vicino a flussi di pura elettronica (Celestial stream). Alcune tracce (New form of elementals,The first step depends on the last) sono così incantate che non possono essere collocate in nessun altrove, solo tra passato e futuro, in un presente esclusivamente contenuto dal rito del suono trascendente, un suono-chiave, fortemente desiderato e contenuto nello spazio di questo nuovo album.
Share on Facebook