Mono No Aware
Implosion - Cd Digi Ltd 200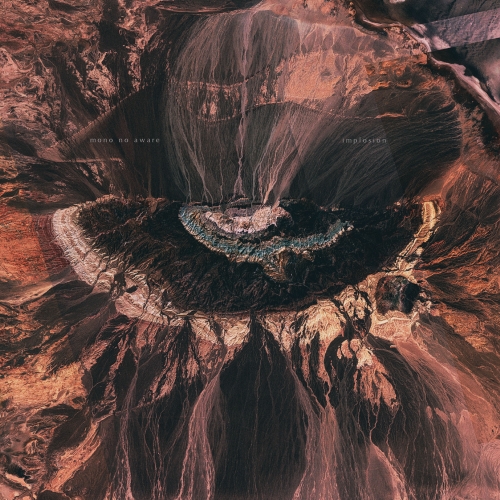 Tracking list:
1.
Dawn 02:29
2.
Passage 06:55
3.
Awe 10:20
4.
Eulogy 08:01
5.
Stupa 04:25
6.
Chandan At Fall 10:33
7.
Implosion 09:35
"Implosion" is the debut full-length of Mono No Aware, the solo experimental-drone project of Michele Poloniato, who's currently based in Kampala, Uganda.
"Implosion" gathers past journeys, fragments and frames, into sound loops and climax textures.
It was written and home-recorded in a small house on the African equator, between a hard sun and narrow shadows.
Inspired by physical travels which led into a temporariness of life and consciousness sound metaphor, "implosion" is a distant mind-landing into a forgotten path.
released March 15, 2020

Implosion, is the sound of natural synchronicity, which comes to life only when all the resistances have fallen,
it is the rendering of the deep layer which naturally appears to the surface.
Sediments that suggest that the non-visible part is enormously more consistent than what it actually appears .. but this aspect is so present to the listener that it introduces beyond the threshold of the visible.
Implosion with its texture shows us imperceptibly what it is hidden with a great sensitive definition .. and in the unfolding of the spiral of its path, between its silences and shadows, it reveals itself to be magnetic and illuminating, transcendent.
(Alio Die Label press)

Share on Facebook