Alio Die
Eleusian sources ~ Digi Cd Upcoming!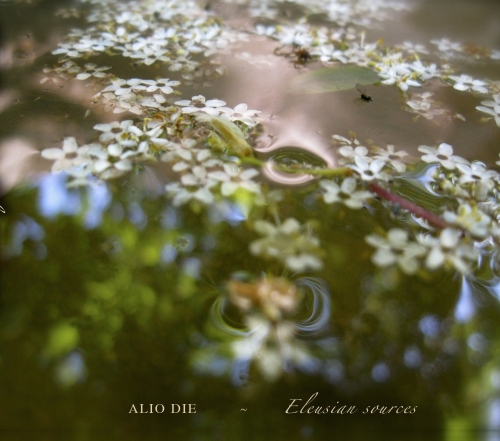 Tracking list :
1.
L'intro di Ade 11:12
2.
La perdita 22:24
3.
La ricerca 20:57
4.
L'ascesa 22:35
Returning back in time, somewhere on the Mediterranean sea, where sound and myth met at the highest inspirational and poetic peaks,
fed by the roots of tradition.
Eleusian Sources flourishes from the largely acoustic recordings spectrum made for the album with Martina Galvagni, Eleusian Lullaby released in 2008 for Projekt.
A path backwards, emerges from these new mixes that lead without the voice, in different enchanted places. The silence in the sound highlights numerous new layers that emerge from the surface from imponderable depths, immediately investing the listener at a maximum degree of rapture and mystery.
The zither, the psaltery, the sitar, the kalimba, the metals and the field recordings .. with their highly hypnotic, and delicately interconnected magical arabesques, throw the listener into a ritual, esoteric space full of poetry and pathos.
released June 5, 2020

All music played and recorded by Stefano Musso 2005 and 2006,
at Temple Studio, Milan. Mixed and mastered in 2019 at Lunae Studio, Lunigiana , Italy.

Alio Die: Drones and loops, rattles and bells, zither, psaltery, sitar, kalimba, metals and field recordingsfield recordings.


Share on Facebook