ALIO DIE
Allegorical fragment - Part I - Cd digi Limited edition: 200 copies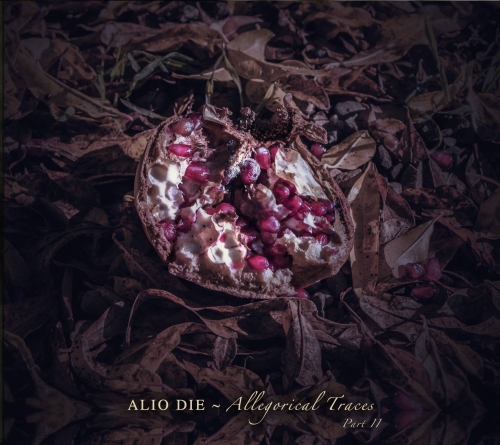 Tracking list:
1.
Alio Die & Xabec ~ Leaves extended version 08:02
2.
Alio Die ~ Practical Rituals 07:25
3.
Alio Die & Martina Galvagni ~ Still rapture recall 05:24
4.
Alio Die & Oöphoi ~ An underground passage found 19:26
5.
Alio Die & Maninkari ~ Tempus fugit sources 23:57
HSL 097 ALIO DIE Allegorical traces (2019)
This first volume of a trilogy of 'lost and found' tracks contain a unique collaboration piece recorded in the 90' with Oophoi, a track with Xabec, Martina Galvagni, and Maninkari a persian duo from Paris. Deep and essential vibes combine Alio Die's sound with some of the more interesting collaboration moments ever, over the years.
Photos by Arianna Tondo.
Artwork by Hic Sunt Leones.

Share on Facebook