Alio Die
Kalisz Concert - Cd ltd 150 copies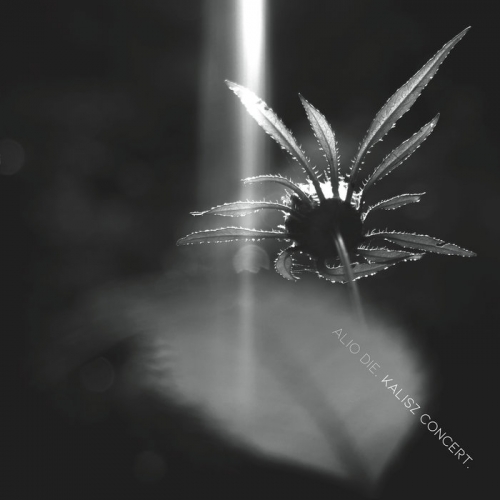 Tracking list :
1.
Kalisz Concert 01:00:37
~
Alio Die is considered one of the precursors of ambient music in Europe
His music can be described as a very spacious, experimental ambient, combined with many electro-acoustic elements.
This album was recorded at the Kalisz Ambient Festiwal in Poland.
A beautiful journey from start to finish.
credits
released March 28, 2018
All music composed and celebrated
by Stefano Musso. Published by BMI.
Alio Die: Drones and Loops, Zither, Flutes,
Rattles and Bells, Shells, Tubes, Voice.
feat.
Tomek Pilecki and Mateusz Ciszczoń: Rattles and Bells.
Performed live at 5. Kalisz Ambient Festiwal, Poland, 29 october 2016
organized by Przemysław Rychlik,
with Centrum Kultury i Sztuki w Kaliszu.
Recorded by CKiS.
Cover photo by Arianna Tondo.
---
Alio Die is the alias Italian progressive-electronic/ambient/experimental/take-your-pick artist Steffano Musso has been utilising since the Eighties, and an evocative and varied body of work he has built up for himself (as well as numerous collaborations) over the decades. Each new release is more unpredictable than the last, some being gorgeous instrumental works, others ethereal vocal projects, but 2018's `Kalisz Concert' sees the man stripping things back to a more primal and deeply intimate level. An improvised performance recorded at the Kalisz Ambient Festival in Poland in October 2016, Alio Die and some musical guests craft a heady concoction of sedate droning synths, flute, zither and various percussive shells, rattles and bells, for a seamless fusion of immersive acoustic and electronic atmospheres.
Despite the recording being credited as seven individual tracks on the back of the CD edition cover, it's really one sole extended aural collage that weaves an uninterrupted long-form soundworld of just over an hour in length, with only the most minute of barely perceptible changes. Pensive chimes ring, the lightest of reflective patterns escape subtle looping electronic washes, and drowsy ambient caresses cast a hallucinogenic spell that lethargically wraps around the listener and stretches on for eternity. Light eastern textures permeate the background, groaning and sighing chants seductively purr at the senses and soothing acoustic strums spiral into infinity. Tranquil field recordings of nature and tendrils of running water flitter through, sighing drones gently disorientate and humming sustaining reverberations teem with life.
This performance casts such a mesmerising spell over any listener who can take the patient time to let the piece envelop them, and `Kalisz Concert' completely transcends any sense of time, space or musical fashions with its unhurried grace, sophistication and intelligence. You could spend a lifetime being taken over by this exploratory and sublime work of spontaneous and delicate sighing atmosphere, and it quickly proves to be a deeply moving and haunting hymn-like meditation, a truly beautifully spiritual musical awakening.
Five stars.
(Aussie-Byrd-Brother/ progarchives.com)
Share on Facebook