Alio Die
Aurea Hora - Vinyl 10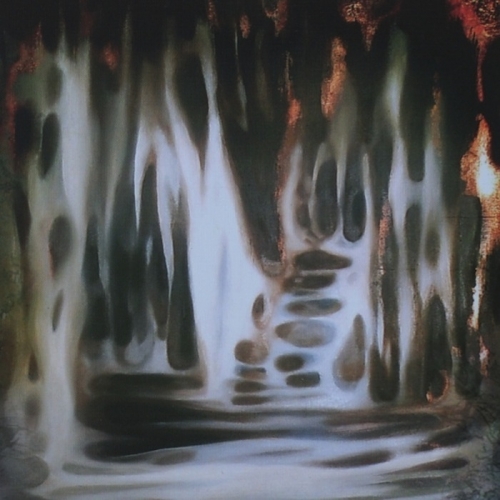 "The EP features two exclusive tracks of evocative magmatic soundscapes..

Entrancing atmospheres,

an oneiric journey to the inner self.."

T
racks:
01 Hora Aurea
02 Mater Materiae
Composed, performed by Stefano Musso
(©BMI), in spring 2005
Alio Die : drones and loops, valvular radio, zither
Cover paint by Sara Luciani.
Artwork by Smallvoices.
Aurea Hora (2006)
"Aurea Hora"10" include two unrealised tracks recorded in 2005.
There is a very special release that includes the two ALIO DIE issues on SmallVoices: the reissue of his fantastic masterpiece "Under an Holy Ritual" (SVV004), very well known ritual ambient music milestone on 12" LP and the totally new and exclusive Alio Die studio work titled "Aurea Hora" (SVV007) released on vinyl 10".
Bothvinyls (here in clear wax) are enclosed in an amazing and special de-luxe plexiglas Box Set. The release is limited to 100 hand-numbered copies only...so please hurry up! First come, first serve!

This EP features two exclusive tracks of evocative magmatic soundscapes. The completely new recordings (with drones, loops, zither and integrated radio-noises from an old valvular model) are similar to early Alio Die experiments orto 'Sol Niger'. Entrancing atmospheres will bring you into Stefano's magical world, which is an oneiric, dreaming journey to the innerself. Limited to 400 hand-numbered copies with textured card artwork.
ColdSpring

Share on Facebook