Aglaia
Out Of The Way - Cdr Ltd edition 99 copies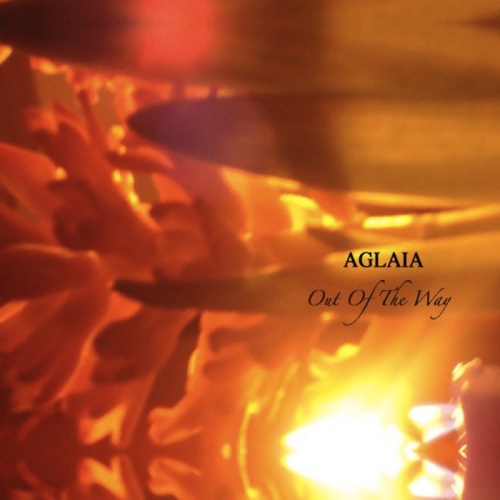 "tra la migliore musica di Aglaia, i pezzi sono incredibilmente tranquilli, con drones che si librano con delicatezza e leniscono come una pioggia leggera."
Tracking list:
1 Amaranthine days
2 Lee side
3 Northen lights
4 Night glow
5 Wave motion
6 Undertake
7 Quintessence
8 Grecale
Music composed and played by Gino Fioravanti
Recordered in Lissone between august 2010 and february 2011.
Aglaia sounds:
Gino Fioravanti: concept and electronics
Gianluigi Toso: editing
Photos by Albero Mari
Artwork by Sara Luciani, www.saraluciani.com
"
Out of the Way
" is a limited edition of 99 copies release in handmade digipak. This package is a true work of art--a colored, textured paper-mache type 6-panel digipak with cover art insert attached on front and back, tray artwork, with black CDR signed on the silver-label side by Gino Fioravanti. (For those who just want the music, it is also available on iTunes as a download). Of the many Aglaia projects released over the years, the music here is some of Aglaia's strongest to date, reminding me of my favorite of Gino's which is "Reverberant Skies." Like that album, "Out of the Way" pieces are incredibly tranquil, with drones that hover gently and soothe like a soft rain. Pieces like "Northern Lights" and "Amaranthine Days" fall into this category. "Night Glow" goes into darker, more surreal territory with a haunting theme overlaying the ambience. Some of Aglaia's past albums, like "White Maps" and "Naked Movements," were quite a bit more experimental and challenging. If you want a classically-ambient experience in the vein of Brian Eno, mixed with today's best drone artists like Alio Die and Oophoi, you can't go wrong with this very strong release!
Drone On/Hypnos Forum







Share on Facebook