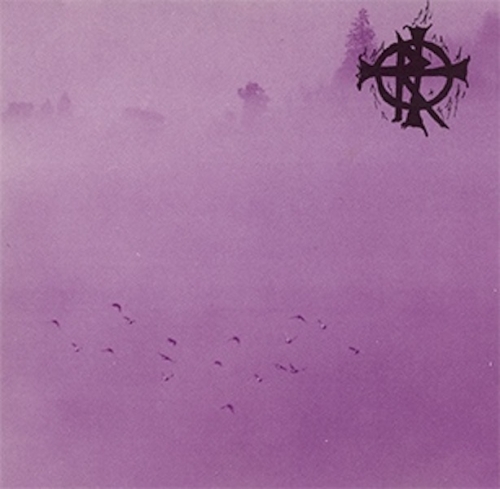 Tracks:
01 The blade (I see the only way)
02 Theme 1
03 Ombre
04 Metamophosi
05 Tears in the snow*
06 Free (for Romix)
07 New golden age (is coming)*
08 The Land of Silence*
09 White planet*
10 Addio
Composed, recorded and performed at Odal Studio between winter 93 and summer 94 on a 4 tracks.
Recorded by Claudio Dondo & Daniele Magarelli except * composed and performed by Claudio Dondo 93/94 drums on 09 by Giancarlo Marotta.
Vocals performance on 07 by Pat.
Word by Quest & Dondo.
Voice on 09 by Andrea Campo.
All other femal voices by Paola Magarelli.
Mixed at Live Studio Borzoli (thanks to Maurizio & Paolo) 07/10/94.
01,02,03,04,10 from hate 007 k7 "La seduzione del Silenzio"
06 from hate 008 k7 "Dawn of new past".
08 from I.D. Germania Compilation "New Aeon Symbols".
Thanks to: Romix, Paola & Ylian, Campo (for teck. support), Otello, Stelvio & Simon, A. Chimenti, Quex, Furfaro, L'Incubo Luigi, Giampaolo, Corbelli, A. Papa, A. Lutriani, Fulvio & Paolo Neri, M. Valeri, Roberto Cagnoli, Luca & Pat, Massimo & Cristina, Cinzia, Forgotten blood.
Cover photo by: Forgotten blood "Os passaros a gelar no prateado do orvalho"
Editing: 1995
the entire depth of abyss...
and the men their hopes.