Aglaia
Thumbnails in the Setting Sun - Cd Digi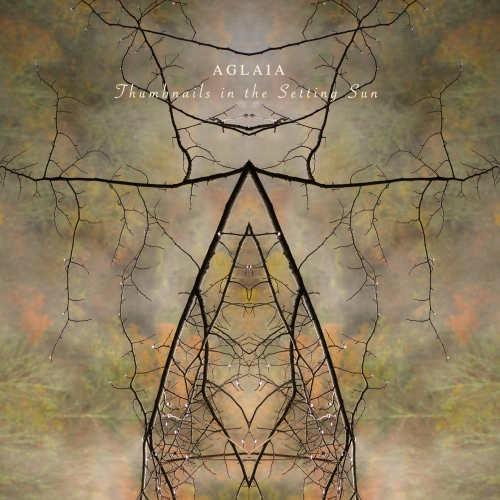 Tracking list :
1.
Flakes of Branches Swaying 03:52
2.
Steam Song 03:41
3.
Joy of Singing Flying 04:17
4.
Sunset on Atlantis 03:16
5.
The Flight of Orion Master 03:49
6.
Cave Painting 06:25
7.
Heart Disctrict 03:35
8.
Cloudy Opportunities 04:39
9.
The Thread of Homer Worker 06:08
10.
Watermark Days 07:00
11.
Morning Fog 04:52
12.
Ascent of Mount Pindaro 03:59
13.
After the Tide 03:44
14.
Thumbnails in the Setting Sun 08:31
15.
Short litany 02:53
Aglaia moves on a thread, suspended between enigma and evidence, and shows us, from the first track, a poetic-oriented vision of ease (Flake of branches swayng).
He decided to explore that kind of remote viewing that remains visible to the eye (Joy of singing flying). Thumbnails in the setting sun stays on the horizon line with four-color music; Here are put in place inviting soundtracks, created with simple and rather harmonic lines (The flight of Orion Master). At a meditative length (cave painting), at night, it tells of Watemark days and of "Ascent of Mount Pindaro"; Aglaia looked up at the summits near the clouds.
Share on Facebook