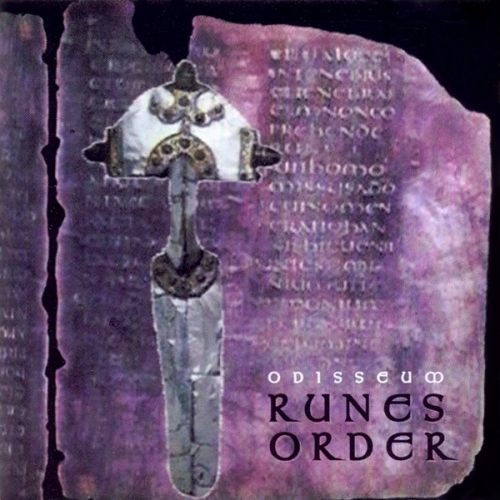 One of the best and more electronic cds by Runes Order, Odisseum (1996) reprinted by Sempiterna Mutatio/Hic Sunt Leones.
Tracks:
01 Visions
02 Soundtrack for the fear
03 Hate- part two
04 The fall
05 Solitaire
06 Win forever
07 Holy stones
08 Count down for E.
09 Theme n.5 - The death
10 Darkness before the light
Claudio Dondo : FM Synthesis, keyboards, percussions, trated voice, lyrics.
Daniele Magarelli : Keyboards, samplings, percussions, voice.
Paola Magarelli : Noises, advices
Aided by:
Pat Q : Voice on "the fall"
Andrea Schenone : Lyrics on " Hate"
Giorgio Mugnai : Lyrics on "The death"
Recorded at Odal & Nom Studio in spring 1995 on a 4 tracks recorder.
Mixed at live Studio Borzoli 30.06.95.
Editing 1996.
Graphics by Sine Tempore - Hic Sunt Leones 1996.