Alio Die
They Grow Layers of Life Within - Cd digi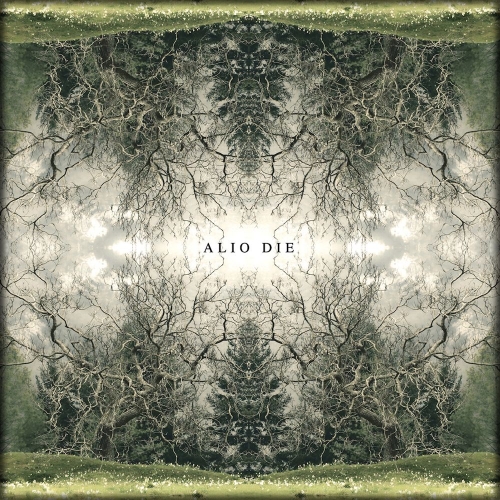 tracking list:
1.
The Atom of Existence 26:20
2.
They Grow Layers of Life Within 32:02
3.
Real-Life Mystery 06:09
.
Alio Die knows the sound and this album is an acoustic cathedral, but it could also be the sound of an ancient forest or what is more pure has survived or escaped the implacable vortices of space-time.
A pure, charming, superlative album, where Alio Die opens passages, planing, flying through. There is no uncertainty, no swelling, no cracking, the sounds emerge, appear and disappear within a solid soundtrack.
Thanks to such dilated sounds the listener sees in the distance. It looks like through a crystal sphere, the trained ear reads messages that Alio Die has received from other worlds thanks to an accustomed sensitivity now capturing in every sound event the sacred and essential.
---
Alio Die is one of the true spirits of contemporary electro/acoustic music composition/performance, which now he has refined to incomparable heights as far as his UNIQUE musical language´s evolution has also set him apart from most of the "stuck in time" average progressive electronic musicians. Small feat!
"They Grow Layers Of Life Within" (2017) is auditive proof of this evolution and therefore of the healthy distance he has taken from most of his Berlin/Bay Area electronic music schools´classmates.
Flawless, emotional, intimate, imaginative and creatively incidental, its hypnotic flow grows on each listening. Its beauty and darkness are both detached and personal yet universal as perfectly crafted. His true to himself composer´s skills have kept him from comforming to his audiences, opposite to that his audience has to keep up, without any kind of effort but the pursuit of sonic enjoyment, an open mind (and ears) to fully be immersed in such an amazing musical voyage. And believe me it is worth your while once and again and again and still it will keep on growing on you as layers of your life within.
To keep it short a 5 Progressive Electronic PA´s stars MASTERPIECE.
(AdmireArt / progarchives.com)
Share on Facebook