Alio Die
Standing in a place - Cd Digipack ltd 300 copies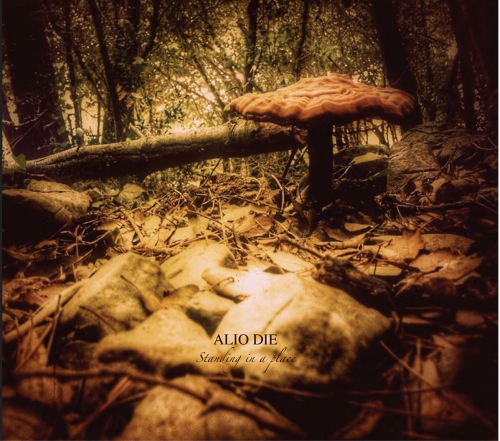 Tracking List
1.
Standing in a place - Part 1 27:31
2.
Standing in a place - Part 2 41:28
released December 5, 2015
Composed and performed by Stefano Musso (bmi)
Recorded at Lunae Studio, Lunigiana between march 2013 & November 2015
Alio Die: Psaltery, zither, drones & loops, field recordings
Lorenzo Montanà: Additional electronics and effects
Photos by Linda Serra - Artwork by Hic Sunt Leones
ALIO DIE - Standing in a place (2016)
A masterpiece of mystical wonder painted with the medium of music. I've seen him do this often in his music....but never better than this. Rsfx-amb/Bandcamp
there is only one Alio Die and the beautifully constructed listens he creates for us are such a special part of the experience of planet Earth. So expressive and emotive and spontaneously deep, we're blessed to have his music accompany our lives and reflections. thank you.
Duff Egan/Bandcamp
Such exquisite complexity in this drone world by Stefano Musso (ALIO DIE). But, then again, they always are.
What an experience it would be to follow Stefano on one of his creations, and watch him meticulously stitch together such intricate works. Until that time, however, we'll have to appreciate this drone master from his finished work.
Beautifully done!
Brian Bourassa/Bandcamp

Share on Facebook