Aglaia
Thumbnails in the Setting Sun - Cd Digi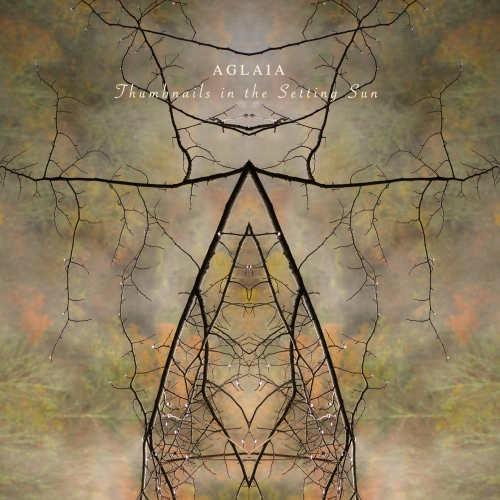 Tracking list :
1.
Flakes of Branches Swaying 03:52
2.
Steam Song 03:41
3.
Joy of Singing Flying 04:17
4.
Sunset on Atlantis 03:16
5.
The Flight of Orion Master 03:49
6.
Cave Painting 06:25
7.
Heart Disctrict 03:35
8.
Cloudy Opportunities 04:39
9.
The Thread of Homer Worker 06:08
10.
Watermark Days 07:00
11.
Morning Fog 04:52
12.
Ascent of Mount Pindaro 03:59
13.
After the Tide 03:44
14.
Thumbnails in the Setting Sun 08:31
15.
Short litany 02:53
Aglaia qui si muove su un filo, sospeso tra enigma ed evidenza e ci mostra subito, dal primo brano, una poetica orientata alla visione della facilità (Flake of branches swayng).
Ha deciso di esplorare quel tipo di lontananza che rimane visibile all'occhio (Joy of singing flying). Thumbnails in the setting sun rimane sulla linea dell'orizzonte con quadricromie musicali; qui vengono messi in opera quadri sonori invitanti, creati con linee semplici e piuttosto armoniche (The flight of Orion Master). A tratti meditativo (cave painting), notturno, narra di momenti riflessivi (Watemark days) e di "cronografi perduti" (Ascent of Mount Pindaro); Aglaia ha posto lo sguardo su cime vicine alle nuvole.
Share on Facebook