Aglaia
Angelus - Cd Digipack ltd 300 copies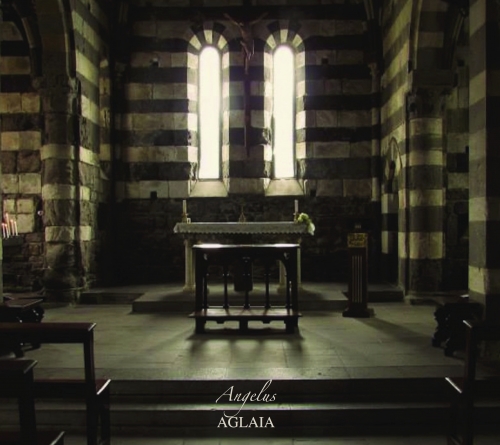 "Aglaia esplora a tratti la trascendenza, a tratti l'introspezione. L'album non vola ma plana. Senza confini definiti scorre alla ricerca di risonanze profonde.."

Tracking list:
1.
Monastery 07:59
2.
Psalm 06:22
3.
Laudabilis 11:53
4.
Angelus 04:50
5.
Liturgical hours 08:08
6.
Ora media 07:00
7.
Over the world 06:40
8.
Ufficiatura 04:26
9.
Adagio 08:06

Credits:

released December 10, 2015

Music composed and played by Gino Fioravanti, recorded in Lissone between february 2014 and june 2015

Photo by Linda Serra - Artwork by Hic Sunt Leones

































Aglaia - Angelus (2015)
Angelus è un album che celebra la solennità, è un vedere l'astratto con occhi che scrutano in alto. L'eterno viene contenuto in un suono, riverbera ed echeggia senza lasciare spazi vuoti. Aglaia esplora a tratti la trascendenza, a tratti l'introspezione. L'album non vola ma plana. Senza confini definiti scorre alla ricerca di risonanze profonde, le incontra; c' è arrendevolezza verso delle masse vaganti di suoni senza tempo, diretti con un lento procedere verso la quiete.
Label press
AGLAIA mixes things up with a very "electronic," yet still quite complex textural drone-work.
Would seem logical to me, that any ALIO DIE fan would also be a fan of AGLAIA. What a great force these two artists are, both in Italy and around the world.
Brian Bourassa/Bandcamp

Share on Facebook