Alio Die & Zeit
Raag drone theory HSL 040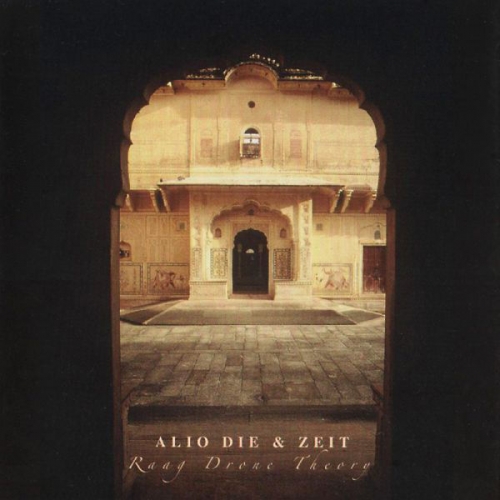 ..Arabeschi di note pizzicate di corde e calde tonalità acustiche scorrono dialogando in una quiet music non priva d'incanto ..° ... ..° .. ..° ..
.
Tracks:
01

Raag Drone Theory 79:59
All music composed and perfomed by
Stefano Musso(©BMI)

and Tommaso Cimò.
Acoustic sessions was recorded

in Lunigiana, Italy
at Chiostro dell'Annunziata and the Wood Sanctuary in August 2006.
Alio Die: psaltery, zither, drones and loops
Zeit: zither, bowed psaltery, shruti-box
Mastered

at Temple Studio, Italy 2007
Artwork by Hic Sunt Leones
Special Thanks: Sara Luciani, Franco Mignone and Lorenzo Pittan

Raag drone theory (2007)
E Zeit al secolo Tommaso Cimò è di nuovo artefice insieme ad Alio Die del lungo flusso raga-drones di "Raag Drone Theory", con sessioni acustiche registrate nel chiostro dell'Annunziata in Lunigiana.
Le calde tonalità acustiche di salterio e zither si mescolano al suono di uno shruti-box,mentre il resto lo fanno i consueti loops & drones dispensati con adeguata misura dai due, per una quiet music non priva d'incanto. (7)
Gino Dal Soler / Blow up
Share on Facebook
Collegamento a contenuti di altre sezioni