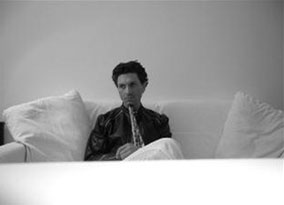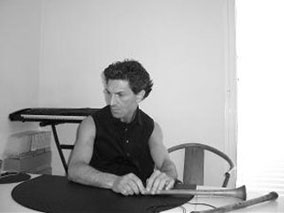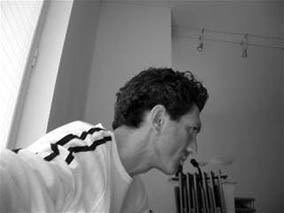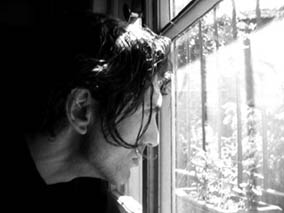 Poetry and music, were the beginnings of Saffron Wood alias Lorenzo Scopelliti. An assortment that had its beginnings in the early 90's with an exhibition of sculpturestitled "indici di possibilita" ( idications of possibilities). Poetry expressions through musica and sounds, It was the summer of 92, when Saffron dedicated himself..in days of culinary delights of greens at the restaurant "Clorifilla" and in and the evenings rich with sound and scuplture to prepare what would become "Nature Art" a multimedial project, taking study throughtout nature, all internalized in a forest where the multimedial creations would animate and lend themselves as accomplices yet unconsiously. The love for this new found dimension continues to inspire and produce ulterior fruits. They are tangilble reflexions that has become the full cultural luggage of Lorenzo Scopelliti, where he developed a decisive link to an esthetic and has refined the music with elettronica and acoustics. It was in 1993 when the first single titled "Deep Water" It is was inserted in the compliation "The Promises of Silence" It was a suite rendition of 9 intense minutes which are caught up in the profound elements of water. Water has been one of the elements which has been treated with the sensibility of Saffron Wood, that is everything that is macroscopic, the innermost or the heart, it was most likely the ideal expressiom for that period.The yielding rave results brought forth a hiatus of more or less in the next years, a pause for meditaion that that was not unfortunate at all, Lorenzo spent a period of three years in the fascinating Brazilian and Amazon world, where he studied and learned new music in those rich populations of the new frontier. After such a profilic exhile he contacted his close collaborator Alessandro Mazzitelli, important part in the first part of music of Saffron Wood .
"Alessandro has been an excellent musical interlocutor and technic has also been a great friend of mine, we have many things in common. Another focal point in the maturity of certain music is owed to Thomas my older brother, that has always given me positive energy and enthusiasm."
We are like this and have arrived in a period less remot, Saffron decides to return to his musical sound and new projects are intitiating, some of which are theraputic sounds. "The Sleep of Seeds" was the first expressive collaboration with Alio die (also a long time friend) that finally immortalizes their meeting, diliniating a possible walk to come, ( a new future). The next projects will be a sole project and possibily another collaboration with Alio Die again. Lorenzo Scopelliti plays keyboards, and various acoustic instruments of ethic nature, with which he refines every sort of sounds and atmospheres. Its lend themselves by natural materials such as glass, wood , ceramic, bamboo, water, metal used in opportune formula... again and away we go, but in particular to all the nature that is part of the global world of flutes: the bansuri, indian flutes, oboe and double axe,long canes with the blow trumpet. He also uses digital recordings where he then reworks them on his computer.