Alio Die & Festina Lente:
Il sogno di un piano veneziano a Parigi
HSL 030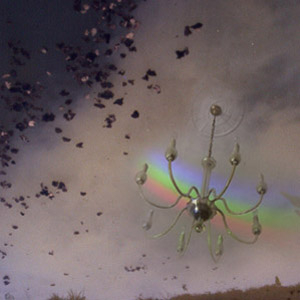 Tracks: 01

Nei meandri piu' remoti del sogno di Scarabeo 34.22 02 Movimenti nel cielo sotto 09.09 03

L'orlo, la fune, il niente 19.29 04

The emptyness behind seasons 04.56 05 L'oblio nella culla dorata 11.57 Improvvisations celebrated on 25 january 2003 with zither and piano by Alio Die and Festina Lente. Michele Brieda: piano, prepared piano, toy bell, metal istallations. Alio Die: zither, shells and seeds rattles, effects and loops, editing, field recordings (on track 01 - metropolitan, streets, Pompidou's fountains - Paris september 2001 on track 03 - insect's last voice in a spidernet). Composed and performed by Stefano Musso (BMI) and Michele Brieda between 2003 and 2004 at Blue Studio, Venice and Temple Studio, Milan. Mastered on Pro Tools at Temple Studio, Milan april 2005. Special thanks to: Sonia Kim for field recordings on track 01, 03 and 04 recorded in Hong Kong, China, Taiwan and Malaysia (between 1998 and 2000), sound by photograph machine.